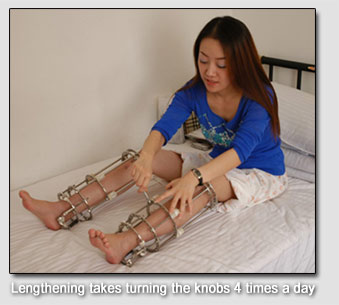 How Much Money Will Orson Scott Card Make From "Ender's Game" Film? / Queerty
Tim
Some have argued that the upcoming "Ender"s Game" movie is not about homophobia"so "who cares""?or that Orson Scott Card"s profits from the "Ender"s Game" movie would have ended with his sale of the rights to the film to Lion"s Gate Pictures.
I would argue, however, that we should all care because Mr. Card has made it his mission to vilify the GLBT community, and beyond that, the money-making potential is absolutely phenomenal for this film to underwrite Orson Scott Card"s message of hate.
The "Ender"s Game" movie is based on the first of a series of books by Orson Scott Card, all of which could conceivably be made into movies (ala Harry Potter, Star Wars, Twilight, Indiana Jones, etc.). I have read many of the 'Ender" books, and they are well written and are well regarded within the field of Science-Fiction literature. It is well within the realm of probability that, should this first 'Ender' movie prove successful, there would indeed be follow-up films based on any number of the other books (13 in all, so far...)
It is also conceivable that, with the success of the movie, an extensive line of 'Ender's Game'-franchised collateral items will be launched, i.e., action figures, playsets, games, toys. Before the reader doubts the likelihood of that, I will point out that as of today, October 31, 2013, a number of toy and game companies are already taking "preorders" for 'Ender's Game" brand products, including an Ender's Game board game and a number of "bobblehead" dolls. Even despite Lions Gate Pictures' distancing themselves from Card, and the fact that Mister Card has already sold some rights over to the production company-Mister Card stands to make millions of dollars off of future 'Ender' movies and franchised products.
I have a great deal of difficulty with the thought of using my resources"money"to empower a man who has positioned himself against civil rights for GLBT persons. Although Mister Card"s literary work should perhaps be considered separate from his personal views, he himself brought his personal views about GLBT rights to the forefront. His bigotry against GLBT person is best typified by his serving on the board of the fiercely homophobic National Organization for Marriage (NOM) since 2009 until recently.
Mister Card is not an author who simply casually holds a specific opinion about GLBT rights; he has engaged in a battle against GLBT rights. In the past, he has continually expressed his opposition to same-sex marriage, at one point saying, "I will act to destroy that government and bring it down, so it can be replaced with a government that will respect and support marriage, and help me raise my children in a society where they will expect to marry in their turn." (http://www.deseretnews.com/article/700245157/State-job-is-not-to-redefine-marriage.html?pg=all)
Yes, Orson Scott Card has actually said that he would work to "destroy [the] government" in order to see that GLBT persons would be stripped of their civil rights. Let that sink in for just a moment"
I believe that the 'Ender's Game' movie stands to become even more successful than the books. Those familiar with movie-making and book publishing can tell you that a successful movie"along with the resultant re-broadcast and syndication rights, along with merchandising and franchising deals"can make many millions upon millions more dollars than the book upon which it is based.
Based on the aforementioned, I think one might fairly reasonably conclude that the success of the 'Ender's Game' movie could lead to a massive enterprise which Orson Scott Card would use to fund the propagation of his message of hate; as such, I think a boycott of the movie is not only reasonable, but necessary. #SkipEndersGame
Nov 1, 2013 at 1:07 am? @Reply
?